June 2022 Newsletter
20 June 2022
NEWSLETTER JUNE 2022
FUTURES GOLF/ GOLF PARTICIPATION                   
Taranaki Golf are delighted to have gained the services of Lucinda Searle as the TGA's Golf Participation Officer. Lucinda started on a fixed term role in March to help set up our Futures Golf program. After only a few weeks in the role, Lucinda decided to take on the GPO position. As well as coordinating Futures Golf, Lucinda will be restarting our Golf in Schools program and helping Taranaki Golf formulate its Women and Girls in Golf Ambition.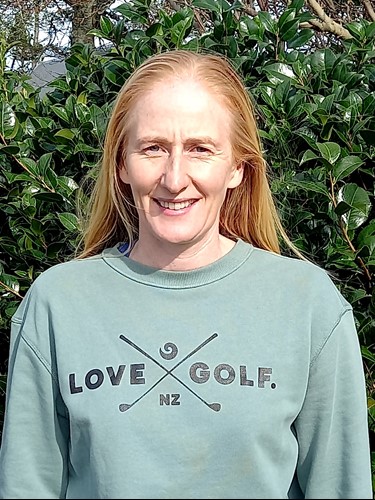 If your club requires any support in starting up your Futures Golf & She Loves Golf program or any other participation event, contact Lucinda futures@taranakigolf.co.nz.
Also Please check out our Facebook pages:
She Loves Golf Taranaki | Facebook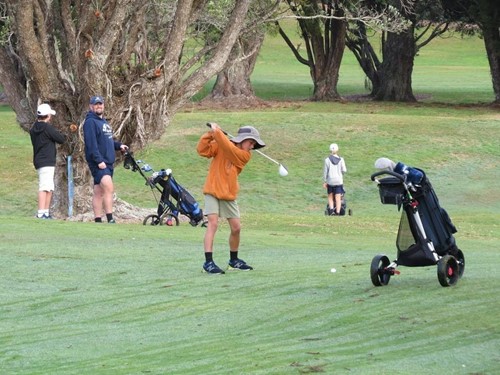 Westown Golf Club hosted a Futures Golf Day at the end of May with 52 young Taranaki golfers turning up for a fantastic day's golf. A big thank you to all the volunteers for making the day so successful. The next event is at Fitzroy Golf Club on Friday 24th June - Matariki.  Registrations can be made through. Futures Fitzroy Registrations
World Handicapping System / Course Rating
Even though the World Handicap System has been with us since April 2020, golfers continue to struggle with it, in particular the allocation of a course handicap based on a player's handicap index from course to course. One of the most raised issues is "why do I lose 3 strokes when I go to that course, but their golfers gain 3 strokes when they come to our course".
The reason for this is that one course has been rated more difficult than the other. An additional factor is the difference between the Par of the course and the course rating value. A course with a Par of 72 and a Course rating of 69.2 will see a player's handicap be 2-3 strokes lower than their handicap index. Conversely a course with a par of 70 and a rating of 69.2 will see a much closer course handicap in relation to their handicap index.
To ensure our course rating values are accurate Taranaki Golf carries out course rating at clubs on a regular basis. We average 6 clubs a year, meaning every club is rated every 3 years. Taranaki Golf is extremely fortunate to have a group of dedicated and experienced volunteers to carry out this important task and we are very grateful for their efforts.
If a club intends to make any changes to their course in terms of hole layout, the par of the course etc. they should contact Taranaki Golf to find out if these changes require to be rated. This way the club can ensure the course rating is accurate and therefore a golfer's handicap is also accurate.
If course rating is something that may be of interest to you please contact Nick Northam at Taranaki Golf.
RULES AND DOT GOLF
Local Rules
If Handicapping is the most often discussed topic amongst golfers, then the rules of golf are a very close second. The rules underwent a significant review and since 2019 we have been using these rules. As well as rules 1-24 the rules of golf allow for the introduction of Local Rules. These rules enable a club to introduce rulings to cover conditions that might exist on the course at certain times of the year or in certain areas of the courses. To help ensure clubs establish a local rule correctly they should visit The R&A - Committee Procedures (randa.org) where they will find guidance in assuring they have correctly created a local rule. Undoubtedly the most used local rule around the district is that of "preferred lies" – placing. This is covered under E-3 and a template is available to create a model local rule. As we find ourselves at the beginning of an already wet winter, clubs may consider introducing preferred lies in the general area. Whilst this may at first seem only fair as our golf balls are more often than not covered in mud, giving a golfer the opportunity to not only clean their ball but also place it, providing a golfer with a significant advantage. It can also affect playing handicaps as golfers produce better scores than they might normally have without placing in the general area.
A more equitable option is to use the model local rule E-2, which covers the cleaning of a golf ball. Using the local rule enables the committee to introduce clean and replace in the general area. This way a golfer may clean their ball but still has to play it from where it came to rest. If a club still wishes to allow placing on the fairway they can have a local in place for this
Digital Score Cards
As more and more players use digital score cards as their preferred way to keep their scores, clubs need to look at whether or not they will allow digital cards in their competitions. Below is the recommendation from Golf NZ which may help clubs decide on their own policy.
The Rules of Golf now permit committees to allow players to officially submit their scores digitally.
Golf NZ recommend the use of the DotGolf digital scorecard for club competitions as the quickest and most effective way to collate and display results. Combined with the clubhouse leaderboard, it provides an excellent club solution for this level of competition.
The DotGolf digital scorecard provides the following:
The opportunity to keep scores for all in the group
The requirement that when submitted it must be attested by a playing partner
The players signature, verifying the score
Both the above are available for a club handicapper to review if necessary
A prompt if a score does not match that kept on the device of another player
As with a traditional score card, it is recommended that after each hole during the round, players confirm the number of strokes on that hole.
Golf Events
Whilst we are now into Winter, golf is still being played and a couple of club events are coming up.
Check out Draws & Tournaments | Taranaki Golf

Rising Costs
As you are probably all too aware everything has suddenly got a lot more expensive in the world and the cost of doing business at a golf club is not exempt from these price increases. Fuel increases not only have a direct impact in operating course machinery, but suppliers are invariably forced to pass on increased costs themselves. There is no easy fix but, clubs will need to keep a close eye on their expenditure and carefully manage how they can either save or generate additional income to cover these costs. An additional concern will be that club members and casual golfers will also be feeling the pinch and may well curtail their spending.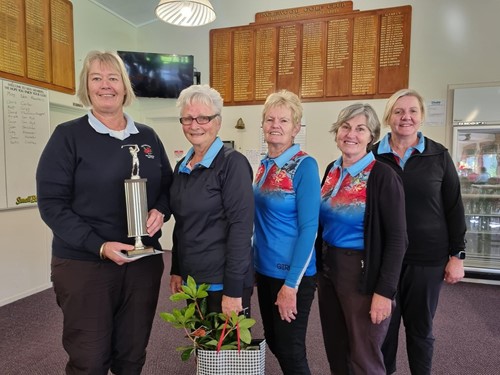 Congratulations to the New Plymouth Golf Club ladies in winning the Weekend Women's Pennant on Sunday at Inglewood. It was the clubs first title in the event since 1994.