Sam Jones Wins the North Island Strokeplay
24 September 2019
Taranaki golfer Sam Jones notched up a significant victory last weekend in the North Island Strokeplay held at Whakatane Golf Club. Jones shot rounds of 72, 67, 69 & 67 for a 5 under par 275 to win by 5 strokes. Since arriving back in New Zealand on Friday 13th September after finishing 4 years at the University of West Georgia, it has been an eventful few days for him. Upon landing in Auckland that morning he flew down to Wellington where he competed in the Wellington Strokeplay Championships, playing a practice round that afternoon. That was followed by 36 holes of golf on the Saturday and the Sunday and with rounds of 76, 72, 73 & 71 – 292 to finish in a tie for 7th place. Returning home for a few days before heading to Whakatane, he found time to shoot a bogey free 8 under par 63 at his home course at Manaia.
Jones's return and performances will no doubt be of interest to the Taranaki Men's team selectors who will be selecting a team for the Shand Cup to be played in Wanganui next month after this weekend's Roger Mori Memorial Tournament at Westown golf club. Jones is slated to play in the event and will be one of the firm favourites to lift the trophy.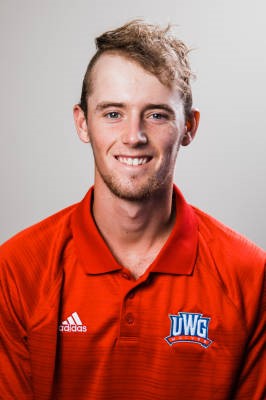 The Taranaki Boys Interprovincial team has been selected to play at Cambridge Golf Club which starts on Monday 30th September. The team consists of 4 under 19's Jordan Anderson-Stratford, Louis Baldock-Westown, Josh Elder-Westown & Max Shearer-New Plymouth and 3 under 16's Ashton Whiteman-New Plymouth and Kingston Taylor-Voyle- Manukorihi, with Liam Harvey-Tumahu the 3rd under 16 and team reserve. The side is drawn in Pool B alongside Otago, Canterbury, Bay of Plenty, Manawatu/Wanganui and Waikato no2.